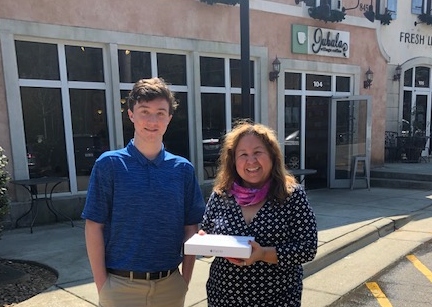 Although the founders of Ryleigh's Voice knew from the very start that their non-profit organization would provide tremendous benefits to individuals with disabilities, they're now seeing their efforts provide assistance in heartfelt ways they had never imagined prior to the COVID-19 crisis.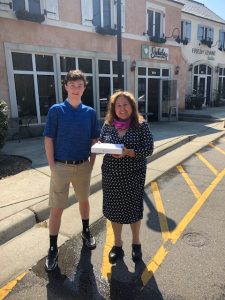 Raleigh-based Ryleigh's Voice provides scrubbed smartphones and tablets to individuals with special needs to enable communication, interaction, and countless forms of education, skill enhancement, and entertainment. The organization is the brain child of Jeron Perry, a 16 year old high school student who saw firsthand the exceptional impact that texting via smartphone had on communication between family members and his non-verbal younger sister, Ryleigh. In the summer of 2019, Jeron's aunt offered her used smartphone as a gift to Ryleigh when she purchased a new one for herself, giving 11 year old Ryleigh a voice for the first time in her life. Soon after, Ryleigh's Voice was created and recognized by the IRS as a 501(c)(3) Public Charity. Through donations of used smartphones, tablets, and financial contributions, the organization gifts the scrubbed devices to special needs' individuals with cases, chargers, iTunes cards, and/or other items as needed by recipients. Caregivers may apply for devices for special needs' individuals via https://ryleighsvoice.org/apply-for-device/, and donors of devices make a positive impact on the lives of individuals with disabilities while also making a positive impact on own their tax positions.
Last week, Ryleigh's Voice received a request for a tablet from a local mom whose Autistic son lives in a group home. Whereas she typically visits with him at set times throughout the week, she has been unable to visit recently due to COVID-19 social distancing restrictions. Her son did not understand why his mother had not been coming to see him; he had been sitting by a window each day, awaiting her visit. Upon learning she could receive an iPad for her son through Ryleigh's Voice, this local mom was overjoyed. Ryleigh's Voice is now allowing communication between  mother and son at a time when they cannot visit in person. Other similar requests are coming in.
Now more than ever before, Ryleigh's Voice is proving to be a significant resource. Make a difference in the lives of individuals with special needs by donating smartphones and/or tablets you no longer use to Ryleigh's Voice. Financial contributions are also gratefully accepted. Learn more at www.RyleighsVoice.org.